WELCOME TO AJRA Tex
AJRA Tex is one of the most successful textile manufacturers in India; a country with great potential in the field of Home Textiles manufacturing. AJRA has acquired a versatile production chain to cater flexible orders in shorter lead-time. Being an industry-standard certificate holder, AJRA assures the perfect blend of quality and efficiency.
AJRA has passed over 15 years of accomplishment, aiming to lead the competitive Home Textiles organizations of India. It has arduously re-engineered each step of its value-chain to match the dynamism of the fashion market.
AJRA has expanded its capacity, developed a skilled workforce and introduced integrated technologies, to remain globally up-to-date. It is truly an organization with a glorious past and a bright future.
Capacity
AJRA has always been pushing the limits of its capacity, and can now handle volume orders with ease. As a composite manufacturer, AJRA advanced from weaving, dyeing and finishing to made ups manufacturing at a massive scale.
Design & Development
AJRA can comprehend the swinging-pendulum of the fashion world and can therefore adapt to the taste of trendy consumers. This keeps AJRA one step ahead of other textile-manufacturers. It has restructured its Sample-Division into a Design & Development Unit.
Quality Control & Assurance
Throughout its decade-long operation, AJRA has perfected its Quality Control System, which includes scrupulous checks, to ensure flawless production. The experienced Quality-Assurance (QA) team extends its operation even into the procurement of raw-materials and machinery.
Recent Product Category
Over the years, AJRA has manufactured a wide variety of basic products, such as: Table cloth, Bed sheet, kitchen-wear, etc. Currently, AJRA has evolved to the level of manufacturing specialized bedding products, by keeping the track of the latest market-trends.
Recent Products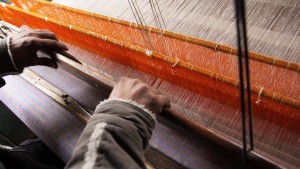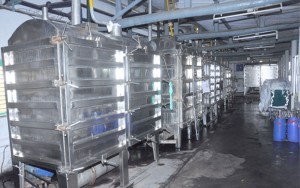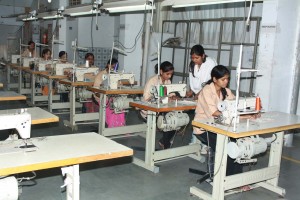 Work Place Environment
As a responsible apparel producer, AJRA provides employees a work environment high above the law-required level. AJRA installed and has updated lighting, ventilation and ergonomics of its plants using latest technologies like bus bar for electrical fitting, overhead mirror reflectors for lamps, forced duct ventilation and so on.
The goal is to exceed requirements of local legislation and reach the global standards, and thereby support clients' images and sourcing principles. Clearly demarcated emergency routes & exits, smoke & fire detectors, consciously designed working lay-outs ensure a safe workplace for workers. As per ISO requirements, instructions and warning signs are posted in highly visible places, inside the factory and in local language (tamil).
Moreover, usage of metal gloves in times of fabric cutting, needle guard in time of sewing and such similar procedures reduces significantly work-related accidents in AJRA. Besides being safe, AJRA workplace offers a congenial & supporting environment for all: managerial staffs and workers work in mutual cooperation and respect.
AJRA consciously puts effort to empower woman not only by just recruiting more women in workforce, rather by undertaking some assertive programs to train & promote women in the higher levels.